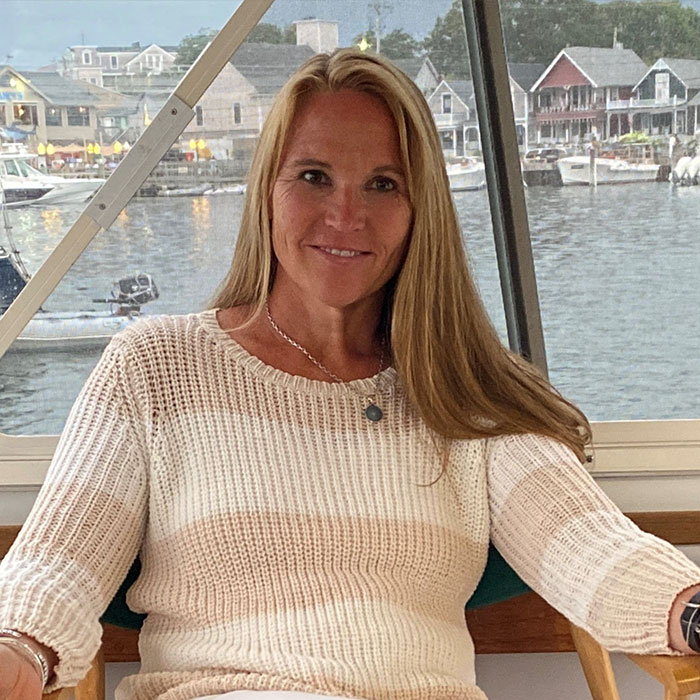 Business Operations Manager
Alexa received her B.A. from Middlebury College with a major in Psychology and a minor in Elementary Education.  She went on to get her master's degree in Business Administration from Boston University.  Alexa has used her education in a variety of venues, from Residential Care for both adolescents and adults, Private Banking at Brown Brothers Harriman, substitute teaching, Home-Schooling for a year, Finance Manager at the Boys and Girls Club of Marshfield, and now as the Business Operations Manager for Broadreach.
Alexa moved to Marshfield in 2000 with her husband John, when expecting their first child. Their two children, Tyler and Eliza, have grown up and attended schools in Marshfield. The family took a year hiatus from living in town, when they traded their house for a sailboat, and spent a year sailing and living in the Bahamas.  Alexa and her family enjoy skiing in the winter in New Hampshire and spend most weekends in the summer aboard their boat, Safari. Alexa also is a violinist and plays with the Southeastern Philharmonic Orchestra based in Weymouth.